Our research group is at the forefront of developing miniaturized integrated optical sensors. These sensors are designed to detect a wide range of wavelengths, from visible light to the infrared spectrum. They are also capable of identifying various properties of light, such as phase and polarization. This makes them highly versatile and useful for a range of applications.
The key advantage of metasurface-based sensors is their enhanced sensing capability, low size, weight and power-requirements (SWaP).  Optical sensors offer the unique potential to hit the three high points in sensing – sensitivity, selectivity, and reversibility.
Industry applications for our sensors are wide-ranging. We are currently working with partners in the space, medical, agricultural, and defence fields to translate this new technology into real-world outcomes. Our sensors can be found in wearable blood oxygen monitor prototypes, drones that monitor crop health, and weapon systems.
The technology readiness levels (TRLs) of our sensors range from 2 to 5 and we anticipate the rapid development of this as the Centre's research progresses and as our industry collaborations grow.
There are many ways to work with us.
Find out more about our service offerings.
Partner With Us
Potential Applications
The impact of meta-optics will be not unlike the impact of the transistor. It will find its way into every device in homes, offices, vehicles and beyond the stratosphere. Some examples of applications for meta-optics include:
Infrared Imaging
Monitoring crop health as well as soil moisture and temperature for more efficient and precise irrigation and fertilization
Monitoring the temperature of transported goods to improve food safety
Enhanced night vision systems, target acquisition and missile guidance
Gas sensing
Non-invasive breath testing for disease detection and management
Portable multi-gas detectors for monitoring air quality testing in industrial settings
Monitoring of crops for efficient agricultural practice
Monitoring of food perishability during transport and storage
Detection of dangerous gases for defence
Bio Sensing
Monitoring vital signs with wearable devices
Mobile phone-based disease diagnostic devices
Detecting contaminants and pathogens in food samples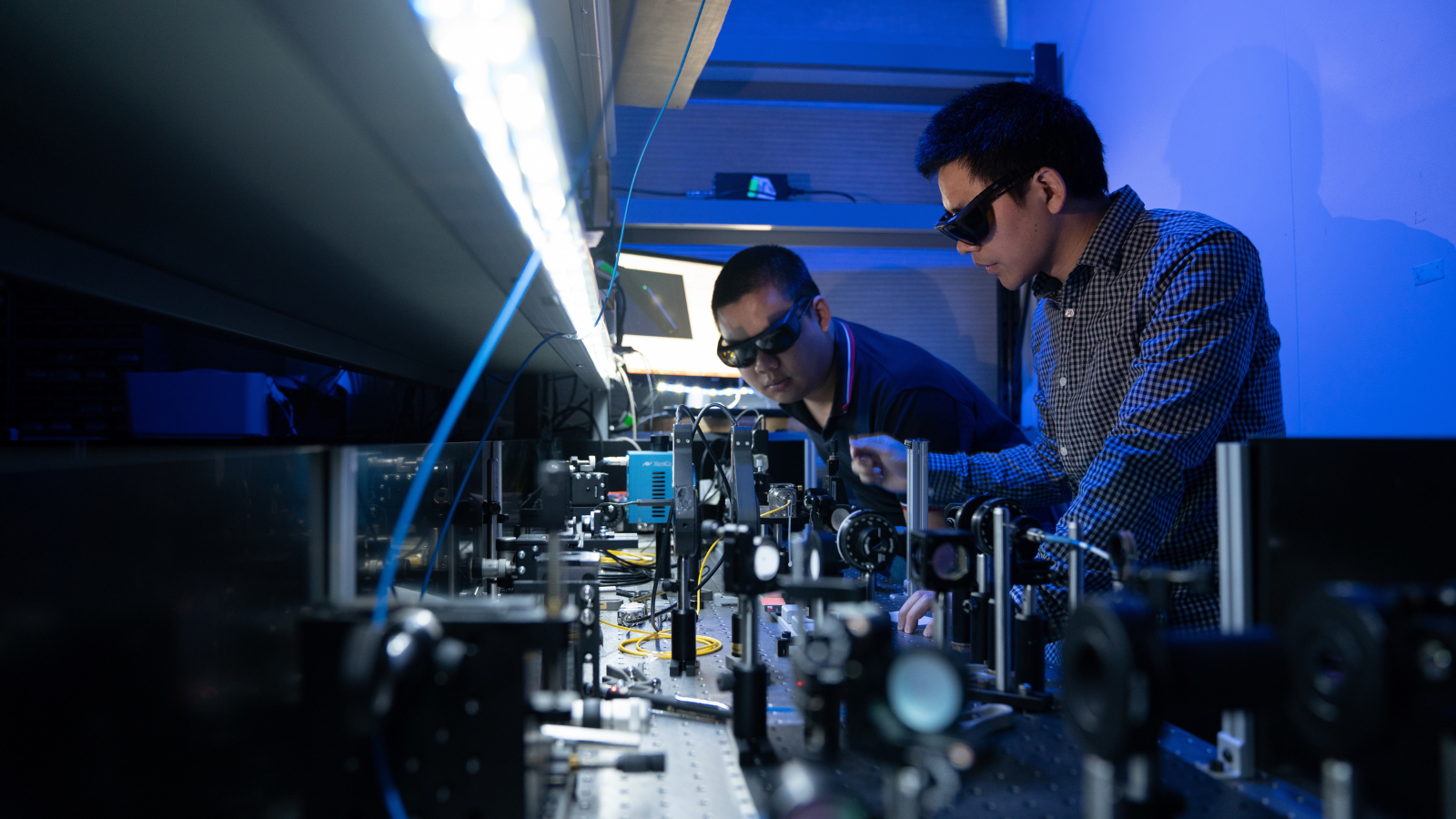 Current TMOS Projects
Nanowire quantum well infrared photodetecctors for SWIR/MIR imaging | CI Lan Fu | ANU | TRL2
Metasurface/nanowire LED integrated optical sensing |CI Lan Fu | ANU | TRL1
Miniaturised mid-infrared spectrometer for chemical classification| CI Kenneth Crozier | UoM | TRL4
Nanowire infrared avalanche photodetectors towards single photon detection | CI Lan Fu, CI Hoe Tan, CI Chennupati Jagadish | ANU | TRL3
Nanowire gas sensing for personalised health monitoring CI Lan Fu | ANU | TRL3
Meta-optic enabled coverslip for real-time phase imaging of live cells | CI Ann Roberts | UoM | TRL3
Optical non-invasive sensing of biomarkers | CI Madhu Bhaskaran | RMIT | TRL 2
Miniaturised optical devices for health monitoring | CI Sharath Sriram | RMIT | TRL 4