TMOS is the world's largest meta-optics research group. When joining us to do your PhD, you get to study with a world-leading supervisor at a prestigious university with the additional benefit of cross-institution collaboration, giving you the opportunity to work with the best researchers of meta-optics across Australia and internationally.
A PhD project with TMOS offers:
cross institution supervision

domestic and international exchange programs

industry internships

professional development opportunities

top up scholarships

opportunities to network with senior researchers in the field

opportunities to participate in our outreach program
In addition to academic opportunities, students at TMOS build industry networks and have the chance to strengthen their resumes through a variety of leadership initiatives.
TMOS has given me opportunities to explore new and innovative ideas on optical sensing with metasurfaces. I enjoy the research facilities and cross-node expertise.
Shridhar Manjunath, Australian National University
Available research projects
Chief Investigators Lan Fu, Chennupati Jagadish, & Hoe Tan
Development of electrically injected nano-scale lasers and light emitters

Enhancing the efficiency of quantum emitters using semiconductor nanocavities

Synthesis of novel shape-engineered nanostructures for optoelectronic applications

Integrated nanowire gas/bio sensors

Integrated nanowire/metasurface infrared photodetectors

Quantum well nanowire LEDs and photodetectors

III-V single photon sources and detectors

Flexible optoelectronic devices and sensors
Chief Investigator Andrey Sukhorukov
Quantum photonics with nanostructured metasurfaces (summer project)

Metasurface polarization optics / detect (summer project)
Chief Investigator Madhu Bhaskaran
Multi-stimuli thin films for tomorrow's electronics and optics
Chief Investigator Sharath Sriram
Tunable metasurfaces towards next generation flat optical devices
Chief Investigators Ken Crozier & Ann Roberts
Plasmonics and metamaterials

Structural Colouration and Filters

Advanced Holograms

Metasurface-enabled photodetectors (visible wavelengths)

Metasurface-enabled photodetectors (infrared wavelengths)

Tunable meta-optics with Phase-Change Materials

Imaging and optical tweezers

Nanophotonic devices for information processing and imaging

Wavefront Sensing with Metasurfaces

Ghost-Imaging with Metasurfaces

Optical Nanotweezers
Chief Investigators Igor Aharonovich & Milos Toth
Quantum Emitters in atomically thin materials

Nanofabrication techniques for integrated quantum photonics

Engineering quantum photonic circuitry

Investigating light matter interaction at the nanoscale
Chief Investigator Francesca Iacopi
Graphene – Silicon Carbide Ultrathin Metasurfaces for Infrared Detection and Filters (multiple positions available)
Chief Investigators Laurie Faraone & Mariusz Martyniuk
Next generation infrared sensing and imaging technologies

Next generation optical MEMS technologies complemented with metamaterial functionalities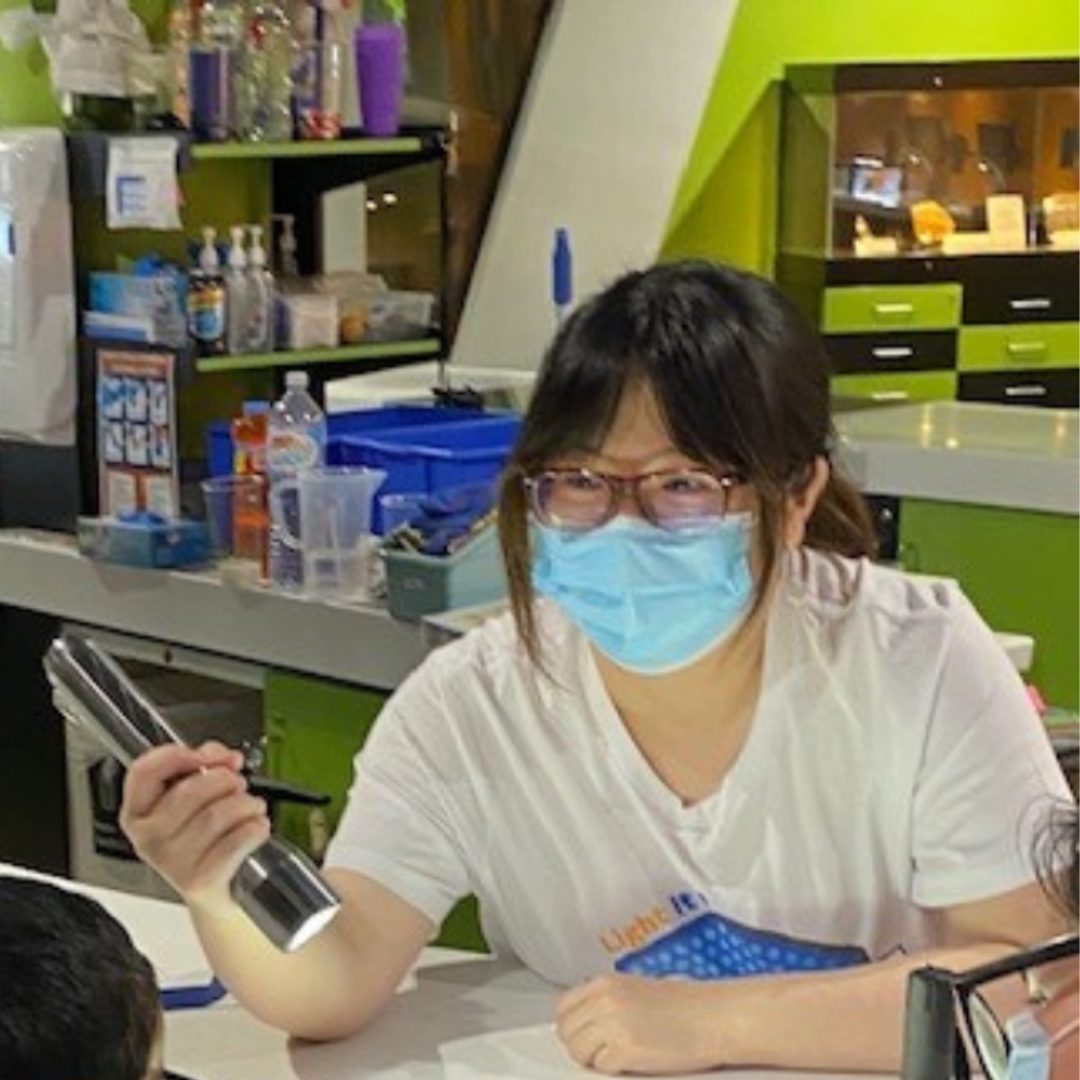 It's an amazing feeling when you engineer new devices with light manipulation capabilities that are not commonly found in nature.
Dr. Wendy Lee, University of Melbourne
Who should apply?
We're searching for students who want to make a difference with their research. If you think you fit the following, express your interest in studying with us.
Motivated, curious, and self-driven

Honours or Masters in physics or engineering

Ability to live and study in Australia
TMOS is committed to building a diverse and equitable workplace.
Our Inclusion, Equity, Diversity & Access strategy provides support, education, and training for our team.
READ MORE
Studying in Australia
Australia is an attractive destination for PhD students because it offers a dynamic culture that balances work life and social life. It is a multicultural society with buzzing cities, relaxed atmospheres, and plenty of places to explore.
Doing a PhD in Australia takes significantly less time than it does in other countries (typically four years) and work opportunities are plentiful. With a student visa, Australia is an easy place to emigrate to.
Successful students will be supported by their university as they make the overseas transition.