National Science Week 2020
19 Aug, 2020
National Science Week is Australia's science celebration that has been running each year since 1997. Due to the pandemic, many events have shifted online, and this year TMOS's event is no exception.
TMOS has collaborated with Fizzics Education, Australia's premier science outreach company, to produces its first ever event – Light, Lasers and Laboratories!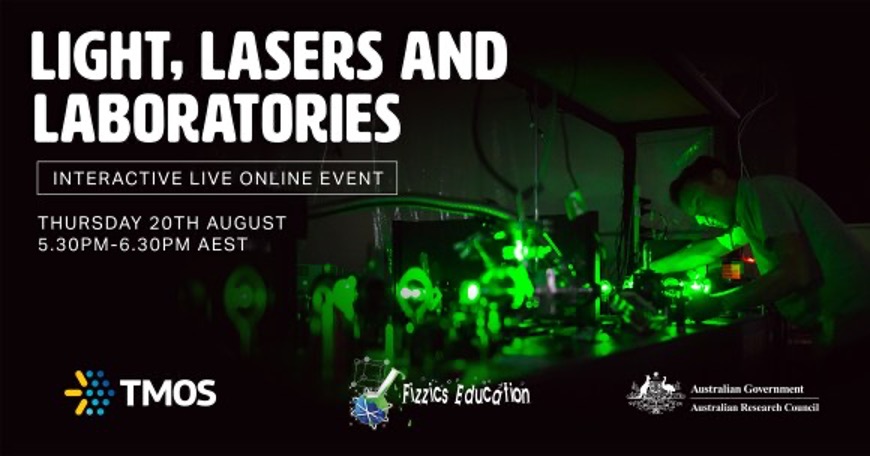 Register for this online event to take part in the fun!
Fizzics Education Presenter Dr Russell Sandstrom completed his PhD at the University of Technology Sydney (UTS) with TMOS Chief Investigator, Professor Igor Aharonovich. Russel became a science communication professional in 2018 to share his enjoyment of science with the public.
"It is honestly the most rewarding job I have ever had." – Dr Russell Sandstrom
Russell is the perfect presenter to highlight key physics concepts on the science of light due his background in physics and passion for communicating complex ideas.
"I have very fond memories of these labs, the things I created, and the people I worked with. It feels like home seeing it again." – Dr Russell Sandstrom
Professor Aharonovich, moved to UTS in 2013 after completing his PhD at the University of Melbourne and postdoctoral training at Harvard. Since then, he has mentored and supervised PhD students and new researchers in meta-optics and nanophotonics, including current PhD student Mr Johannes Froech and postdoctoral researcher Dr Sejeong Kim, who will be presenting in the TMOS event on Thursday.
"I'm proud of all of my former and current students and postdoctoral researchers. One of the great parts of becoming a scientist is sharing what you know and building up those around you to be successful." – Professor Aharonovich
Light, Lasers and Laboratories will explore concepts in physics with educational (and entertaining!) demonstrations lead by Russell of Fizzics Education. We will then cross live to the labs at UTS to talk with Igor, Johannes and Sejeong about their science.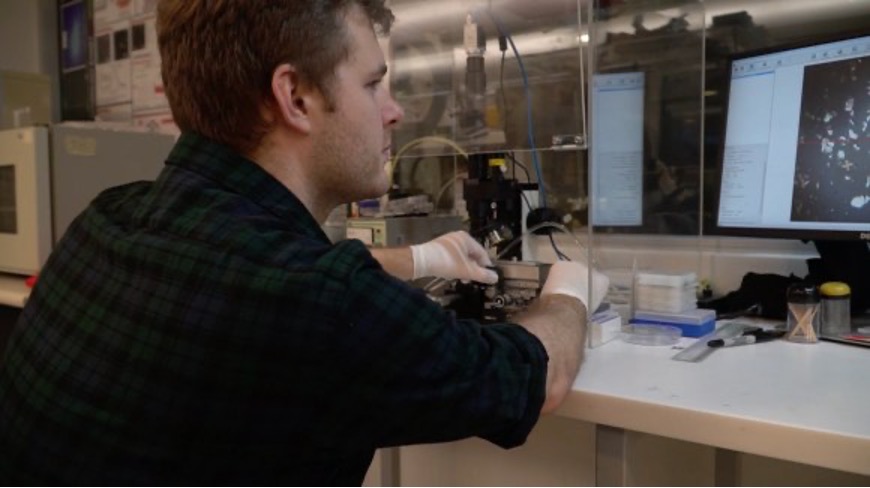 "I'm a little nervous but looking forward to showing science to a new audience. My mum is going to watch!" – Mr Johannes Froech
We hope you can join us (and Johannes's mum!) this Thursday 20 August at 5:30 pm AEST for an hour of infotainment – with lasers.
UPDATE
You can now view the highlights reel on the TMOS YouTube Channel.