Breathtaking: the whistle that might save lives
18 Jul, 2023
TMOS Researchers are hopeful the new Ketowhistle could spare people living with diabetes from invasive tests and help them take control of their health.
Your breath doesn't just reveal what you had for lunch or if it's been a while since you brushed your teeth – it can actually disclose important information about your health.
For people living with diabetes, knowing what's on your breath can even be life-saving. However, without a convenient way to do breath tests, they have had to make do with more invasive checks.
But researchers at The Australian National University (ANU) are developing an innovative technology that could change this, allowing people to more easily and comfortably monitor their health by simply blowing a whistle.
What is the Ketowhistle?
Currently in the late stages of development, the Ketowhistle is a portable device that detects elevated levels of acetone.
Acetone is a type of ketone molecule, which is made of broken-down fats and used by our body as energy when there is a shortage of glucose.
For people living with diabetes, monitoring ketone levels is crucial, particularly when they are feeling unwell, as a build-up of these molecules can lead to the potentially life-threatening condition diabetic ketoacidosis (DKA).
But according to patients, the conventional methods of measuring ketones, such as wearing continuous glucose monitors (CGMs) and finger prick and urine tests, can be invasive. This can have an impact on young people living with diabetes in particular, for whom the tests and devices may cause embarrassment or irritation, leading to less frequent monitoring.
For Ellen Brown, a young person living with type one diabetes and member of the team that partners with scientists to develop solutions like the Ketowhistle, new monitoring technologies have made a significant impact on her life.
"Prior to moving onto continuous glucose monitoring technology, I was having over 2,200 finger pricks a year," Brown says.
"This meant carting around many consumables and using multiple locations to do testing, which had an impact on my privacy. I had no idea whether my blood glucose levels were going up or down, unless I did more finger pricks.
"New CGM technology has reduced the number of finger pricks a person living with type one diabetes must do. The Ketowhistle follows this trend to reduce the burden on young people with type one diabetes."
The non-invasive Ketowhistle has the potential to be an alternative to regular finger prick tests, or for those who prefer to only wear a CGM sometimes or not at all. Importantly, it could also be used as a complementary tool that allows people living with diabetes to check if their CGM is reading accurately.
The Ketowhistle's shelf-life is also longer than conventional blood testing strips, which could make it a durable and cost-saving alternative for both clinical services and people living with diabetes.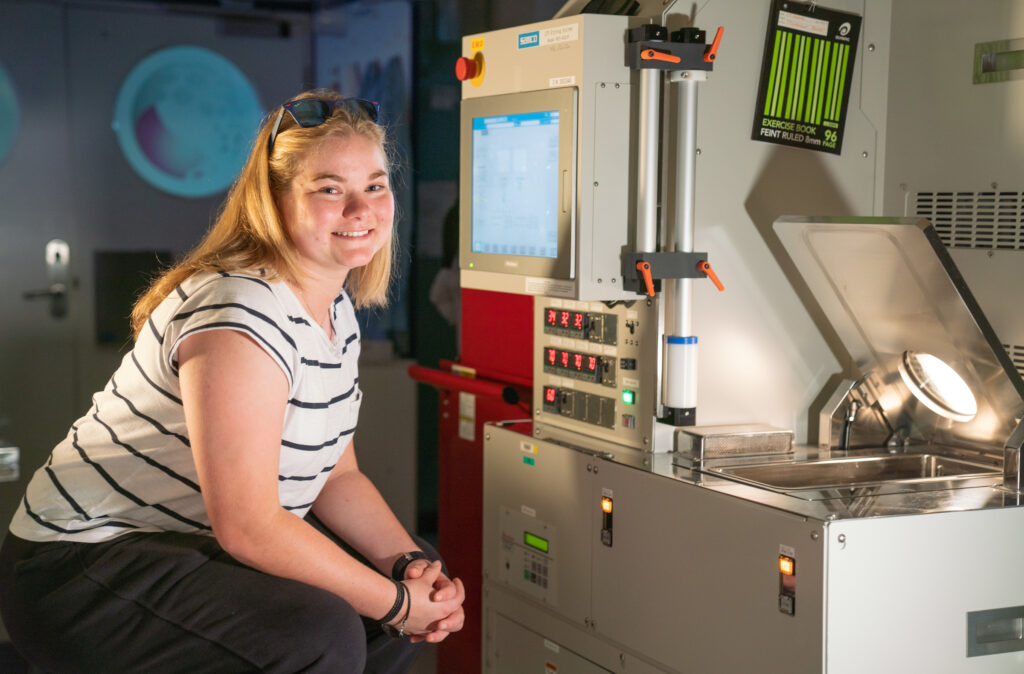 Giving patients control of their health
The research and development of the whistle has been informed by young people like Brown who are living with diabetes, their parents and supporting clinicians, such as diabetes nurse educators and endocrinologists.
"We assessed the usability of commercially available breath ketone sensors in a group of young people with type one diabetes," research team member Dr Nicola Brew-Sam says.
"They let us know that a portable breath ketone sensor would be of value to them and offer advantages over blood ketone testing, provided the device is compact, accurate, reliable, easy to use and capable of multiple repeat tests."
The innovative component of the resulting Ketowhistle device is a self-powered nanowire sensor, especially effective because it is highly sensitive to acetone on the breath and operates at room temperature. The reading is incredibly accurate across a large range of acetone concentrations and consumes very little energy.
Less than five by five millimetres, the tiny sensor was developed by PhD student Shiyu Wei, Dr Buddini Karawdeniya and Professor Lan Fu at the ANU Research School of Physics. It is housed within a portable electronic component, initially designed as a Capstone project under the supervision of nanotechnology experts Professor Antonio Tricoli and Dr Krishnan Murugappan. The team is working on continuously improving the design and fabrication, including making the device much smaller.
This type of interdisciplinary collaboration is key to the Our Health in Our Hands (OHIOH) project, which brings together physicists, engineers, clinicians, students and people with lived health experience to transform healthcare.
Led by ANU researchers and created in partnership with ACT Health, the team's initial focus is two major chronic conditions – diabetes and multiple sclerosis—and the Ketowhistle is its first prototype product.
Testing the technology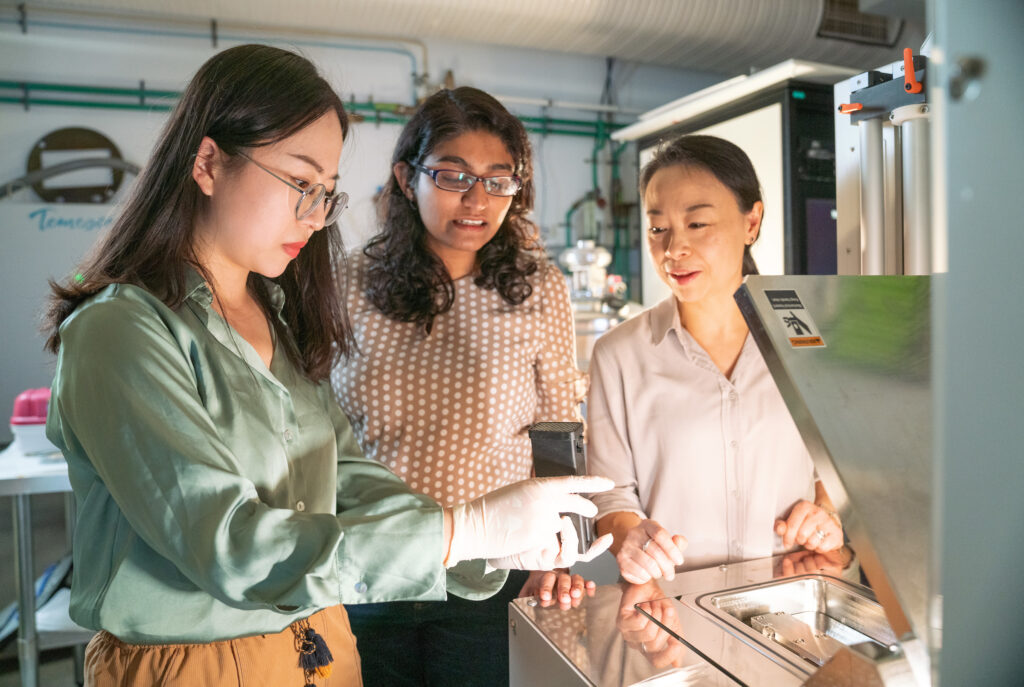 If found to be effective in trials, the Ketowhistle technology could contribute to the early detection of type one diabetes in children, one of the Australian National Diabetes Strategy's primary goals.
"Failure to recognise type one diabetes early can lead to severe diabetic ketoacidosis, which can be life-threatening," Karawdeniya says.
"The Ketowhistle could be a handy tool for school nurses, primary health care professionals and in emergency departments."
People living with type two diabetes using glucose-lowering medications, known as sodium glucose transporter two inhibitors (SGLT2i), could also benefit from the device.
"SGLT2i users are at risk of severe diabetic ketoacidosis, particularly if they have an intercurrent illness or are fasting for procedures. Early detection of diabetic ketoacidosis would reduce the risk for these people," Professor Chris Nolan from the ANU Medical School says.
The sensor technology that underpins the Ketowhistle may also be adapted to give an indication of other health conditions.
"We might be able to tailor the nanowire sensor to detect health conditions besides diabetes by selectively detecting other biomarkers," Karawdeniya explains.
Researchers hope to test the Ketowhistle with patients this year.
This article first appeared at ANU Reporter